| | |
| --- | --- |
| Dato' Dr. Sharifah Maimunah Syed Zin FASc., Director of ISTIC giving her welcome remarks | Mr. Song Dexiong, Executive Deputy Director of IKCEST welcoming all participant |
The workshop was held from 15-18 May 2017 in Kuala Lumpur, Malaysia.
This third workshop on Big Data by IKCEST and the first in Malaysia was jointly organised by IKCEST and ISTIC within the scope of the workshop in Hangzhou which took place in 2015 and 2016. The Kuala Lumpur training workshop was in collaboration with MIMOS and Chinese Academy of Engineering (CAE) and with the support of Zhejiang University, Xi'an Jiaotong University and Tongji University. Director of ISTIC Dato' Dr. Sharifah Maimunah Syed Zin FASc., and Executive Deputy Director of IKCEST Mr. Song Dexiong gave welcome speeches during the opening of the workshop.
A total of 29 participants which consisted of delegates from 12 countries including of Botswana, Indonesia, Oman, Pakistan, Syria, South Africa, Thailand, Uganda, Uzbekistan, Vietnam, Yemen and Malaysia attended the workshop, 15 were males and 14 were females.
The main objective of training programme was to provide the necessary knowledge and skills to participants in the national level ICT related organisations to support STI agenda through the establishment of systematic knowledge management with Big Data Technology Application.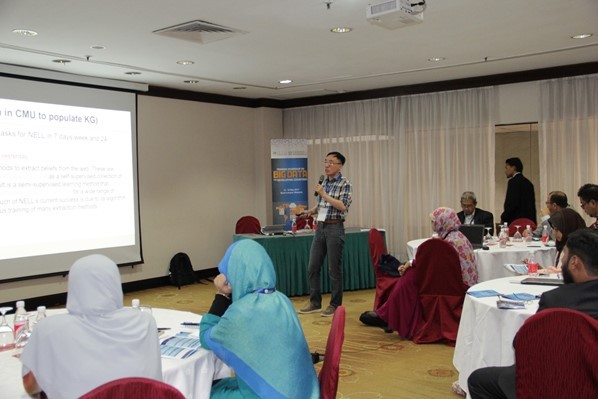 Prof. Tang Siliang delivering his lecture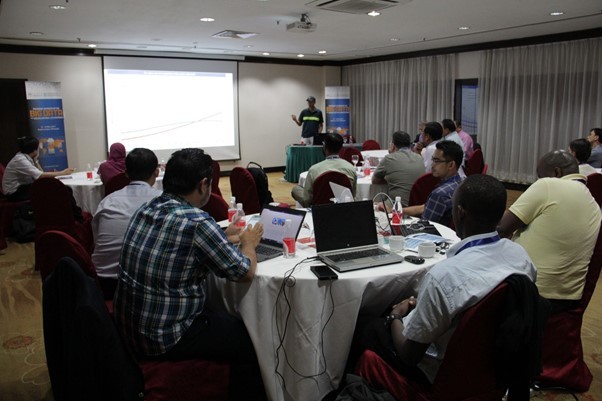 Training workshop in session
The training workshop provided the following learning experiences to the participants:
i. Learning key principles related to Big Data Application and Knowledge Management
ii. Acquiring key competencies in:
Big Data infrastructures
Big Data frameworks, best practices and programming language
Technology Management Best Practices in establishing the Big Data system.
Understanding the technology related to Big Data such as Map Reduce, Deep Learning, Deep Search, Knowledge Graph Population, Data Analytics etc.
The training workshop included a technical visit to MIMOS at Technology Park Malaysia to allow participants to get hands-on experience and exposure on Big Data Technology and Application in Malaysia. At MIMOS, participants visited the Big Data Analytics Laboratory and Internet of Things (IoT) Laboratory.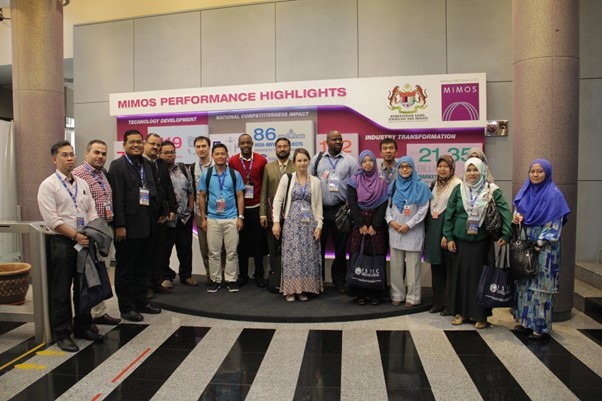 Group photo at MIMOS, Technology Park Malaysia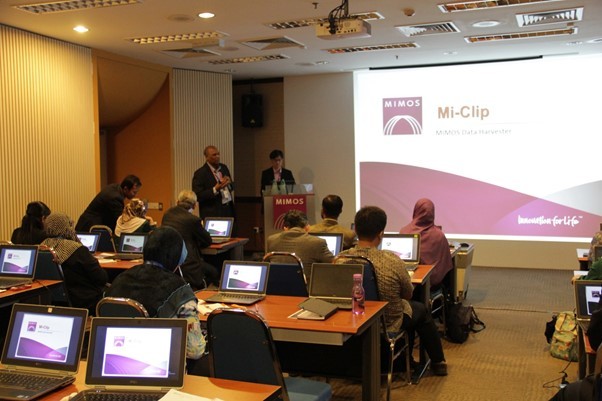 Mr. Thillai Raj T. Ramanathan, Chief Technology Officer of MIMOS delivering his talk and introducing MIMOS solutions with Big Data platform
| | |
| --- | --- |
| Big Data Analytics Laboratory | Internet of Things(IoT) Laboratory |
At the end of the workshop, the participants were required to deliver individual presentation on lessons learned. The closing address was made by Dato' Dr. Samsudin Tugiman, Chairman of ISTIC Governing Board and Mr. Song Dexiong, Executive Deputy Director of IKCEST followed by presentation of certificate to all participant.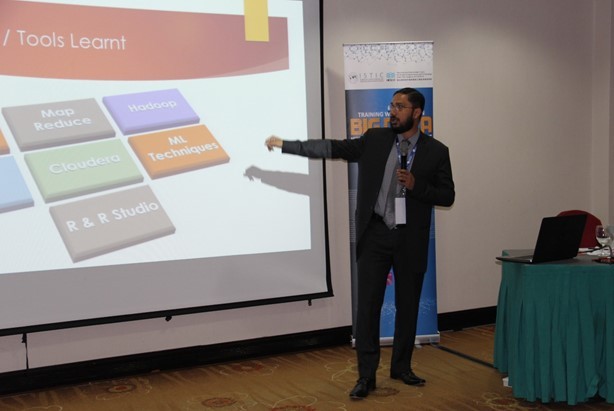 A participant from Pakistan delivering his individual presentation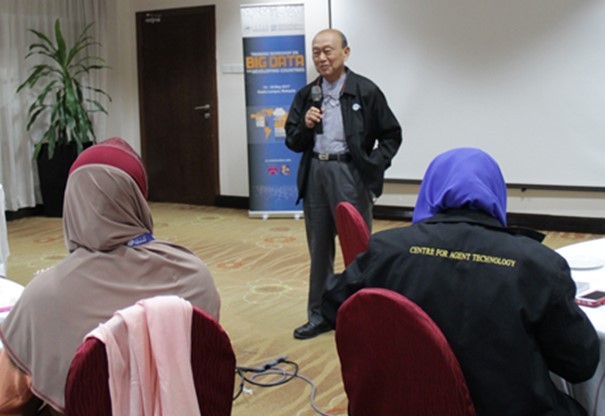 Dato' Dr. Samsudin Tugiman FASc., Chairman of ISTIC Governing Board delivering his closing speech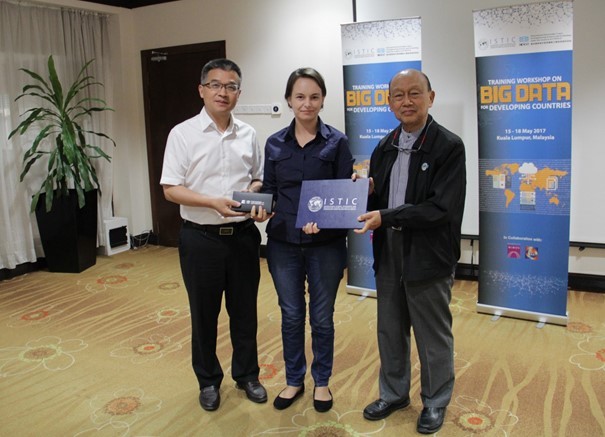 A participant from South Africa receiving her certificate