The 3rd International Forum for Online Engineering Education, themed "Information technology facilitates first-class courses and big data serves engineering education", took place in Tsinghua University on July 7, 2019. The Forum aimed to explore the in-depth integration of information technology and international engineering education, facilitate the sharing of superior global resources in engineering education, advance the professional certification of engineering education, cultivate more, preeminent engineering technology personnel with global competency, and to realize sustainable engineering education.
This Forum was co-sponsored by ICEE and IKCEST, and organized by Xuetangx.com. Present in this Forum were about 300 attendees including leaders from competent authorities of the Ministry of Education; presidents in charge of teaching, directors of offices of academic affairs, directors of faculty development centres.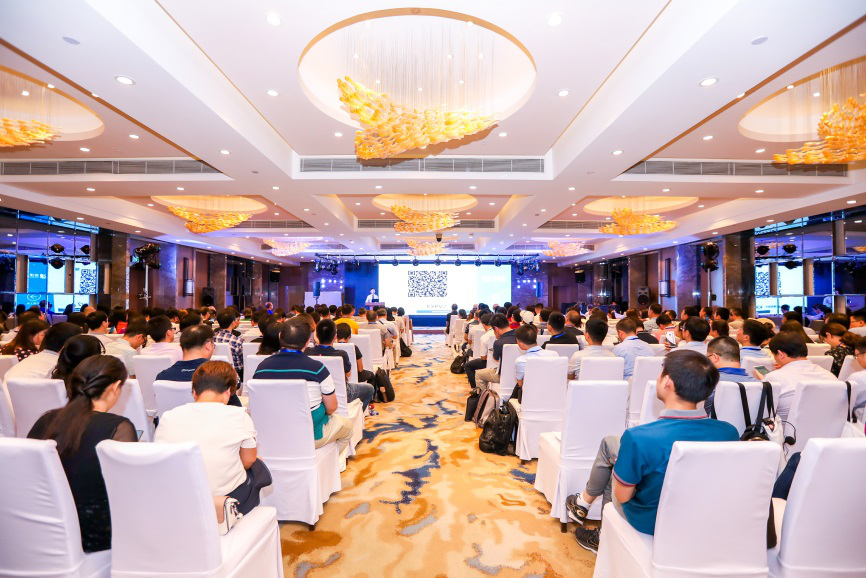 The Forum was graced by the attendance of Michael Auer, President of International Federation of Engineering Education Societies (IFEES); Greet Langie, a professor with Catholic University of Louvain in Belgium; Dominik May, an assistant professor with University of Georgia in the United States; YUAN Si, ICEE Executive Director, Director of the Research Centre for Online Education of the Ministry of Education, Vice Chairperson of Tsinghua University Council; SONG Yi, First-class Inspector of the Department of Higher Education of the Ministry of Education; ZHOU Aijun, Deputy Director of the Higher Education Evaluation Centre of the Ministry of Education; WANG Sunyu, ICEE Secretary-general, and professor of Institute of Education of Tsinghua University; LIU Chang, Person-in-charge of international cooperation affairs of IKCEST, and Deputy Director of the Knowledge Centre Office of the General Office of the Chinese Academy of Engineering; ZHAO Ziqiang, Deputy Chief of the Certification Section of Higher Education Evaluation Centre of the Ministry of Education; and WANG Shuaiguo, COO of Xuetangx.com.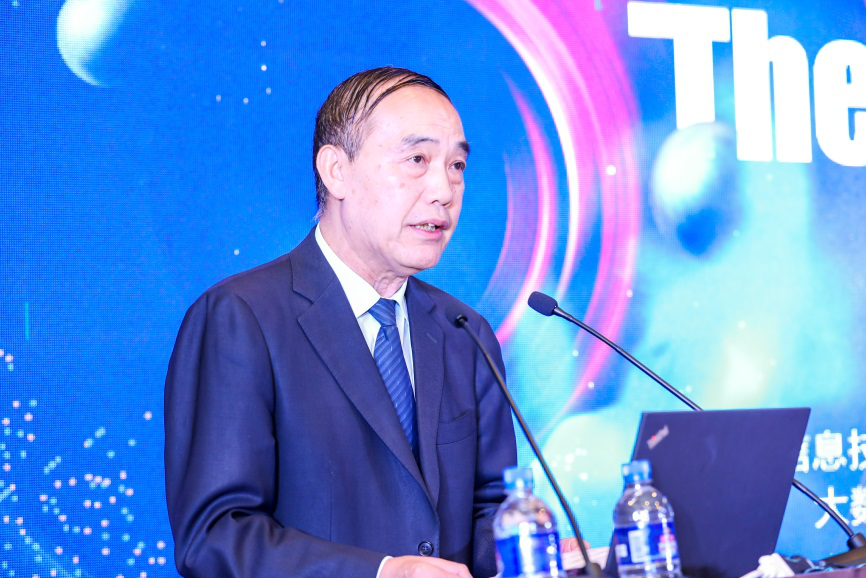 YUAN Si systematically introduced the background, theme, and purpose of this Forum in his speech. He hoped that Chinese and foreign pundits in engineering education and online education could actively offer advice and suggestions to promote sustainability in global engineering education, advance professional certification of engineering education, and support the UN Sustainable Development Goals to build a better home for mankind.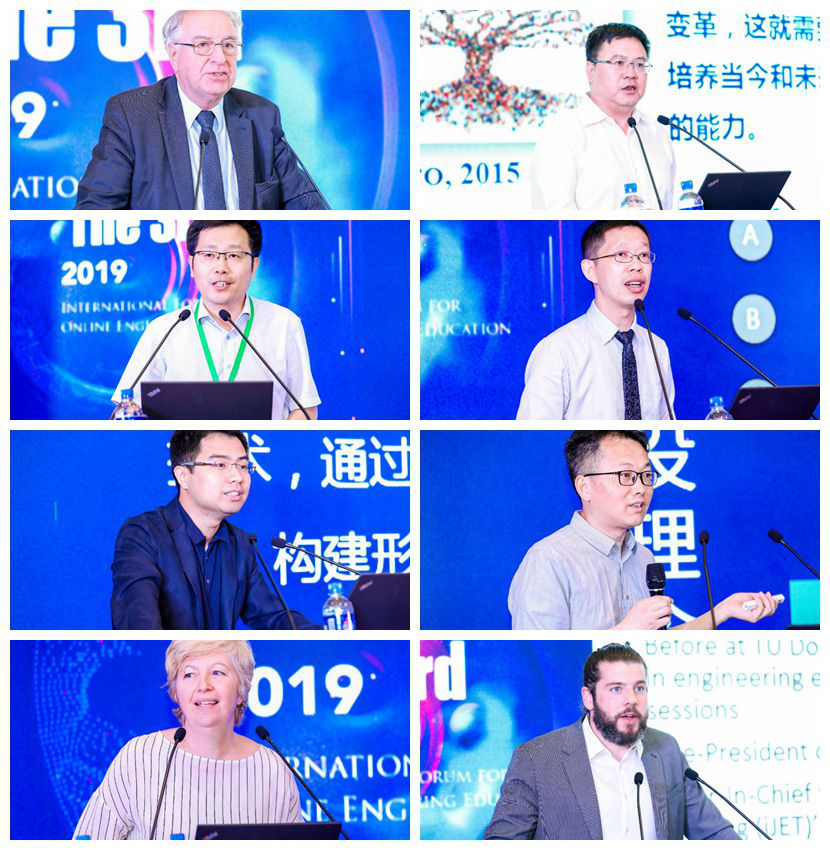 In his speech titled "Global Engineering Education Oriented around Sustainability", Michael Auer noted that the objective and focus of engineering have shifted from a technical discipline to a series of disciplines relevant to information technology and people's everyday life. Therefore, we should cultivate engineer thinking and put an emphasis on ethics and sustainability, especially on how to advance sustainability globally, he pointed out.
In his speech, SONG Yi noted that, engineering education has entered a period of rapid and fundamental changes; to respond to these changes, China is pressing ahead with the building of "new engineering disciplines" and implementing "Education cultivation plans for excellent engineers, agriculture & forestry talent, teachers, lawyers, journalism & communication talent, and top-notch students in basic disciplines" V2.0. In addition, Song shared China's exploration in open online courses as well as its experience in MOOC.
In his speech, ZHOU Aijun shared his thoughts on the integration of engineering education accreditation with MOOC. At its core, engineering education accreditation is about building an "output-oriented" professional talent cultivation system, thereby constantly improving the quality in the cultivation of professional talent, ZHOU noted. The in-depth integration of information technology and education & teaching represents a megatrend and in engineering education accreditation, we need to embrace emerging technologies and new models, Zhou said.
YU Xinjie delivered a speech, introducing the significance of real-time, formative teaching evaluation; how to conduct real-time, formative teaching evaluation by virtue of Rain Classroom; the contributions of formative teaching valuation to the engineering education accreditation as well as its potential development direction in future.
Based on the productive efforts of Xuetangx.com in course, platform, intelligent teaching tools, teaching big data, among others, WANG Shuaiguo shared how to meaningfully integrate engineering education and online education, how to advance the work regarding intelligent engineering education, as well as how to use better means and technology to boost engineering education in future.
WANG Xiaojie shared the information regarding the building of artificial intelligence (AI) program in Beijing University of Posts and Telecommunications in terms of the professional construction concept, cultivation system and supporting system. According to him, the cultivation system should put equal emphasis on program discipline and its own features; equal emphasis should be placed on building a robust foundation and practice during the cultivation process, and it is necessary to interact with enterprises in order to cultivate AI talent.
In her report, Greet Langie illustrated the importance of mathematics and, taking the math course for engineering students as an instance, she shared how to build fundamental math MOOC and how to better make students' learning more efficient by dint of MOOC.
Dominik May introduced the relationship between MOOC and remote labs in his speech. The functionality of online labs can be implemented by using modern technology, according to him. All tools are able to realize online integration, whether with conventional courses or with online labs.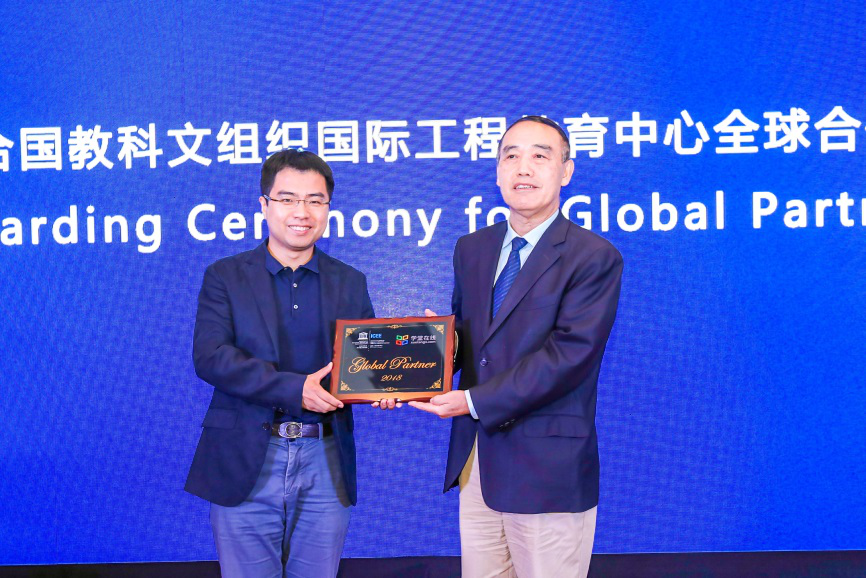 During the Forum, Xuetangx.com was awarded by ICEE as its first "Global Partner".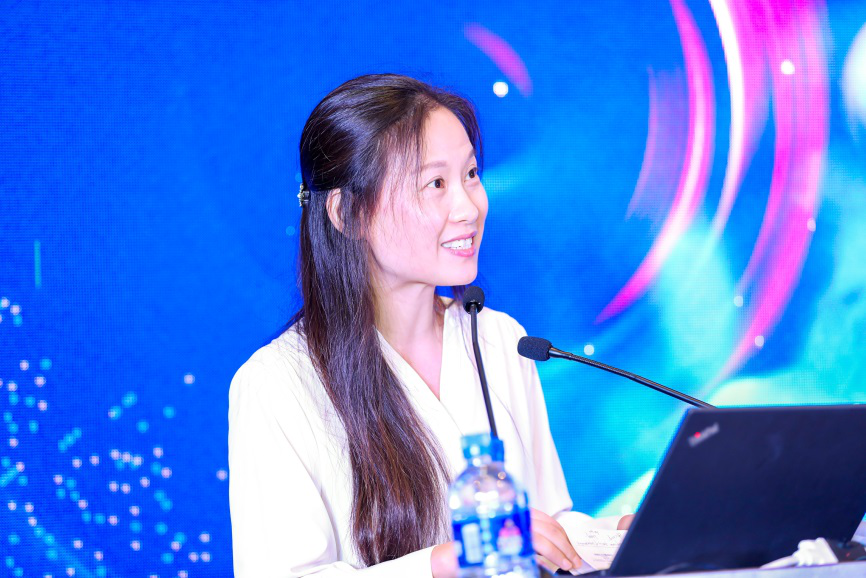 Finally, LIU Chang summarized the Forum. She said that, going forward, IKCEST will continue to work together with ICEE to help realize the UN Sustainable Development Goals, make China's engineering education more international, and promote online engineering education. Liu was hopeful that the attendees could actively participate in the events of IKCEST and stay updated on its website. At last, she appreciated the effort of guests, speakers, and personnel for the meeting.