To build capacity of developing countries in the fields of big data, IKCEST-ISTIC jointly held the International Training Program on Big Data Application for Developing Countries, which is also the 42nd session of the Special Training Program for Silk Road Engineering Science and Technology Development in Xi'an Jiaotong Unviersity from Sept. 12th to 18th. Professor Di Dehai, dean of School of Continuing Education of Xi'an Jiaotong University, as well as vice dean Chen Ling and vice dean Zhang Pingchuan; Dr. Liu Chang, Director of Division of International Cooperation, IKCEST, Mohd Azim Noor, Program Manager of International Science, Technology and Innovation Centre for South-South Cooperation (ISTIC) attended the opening ceremony. Educational officials and trainees from Malaysia, Laos, Mauritius, Nigeria, Cambodia, Iran, and other countries attended the training program.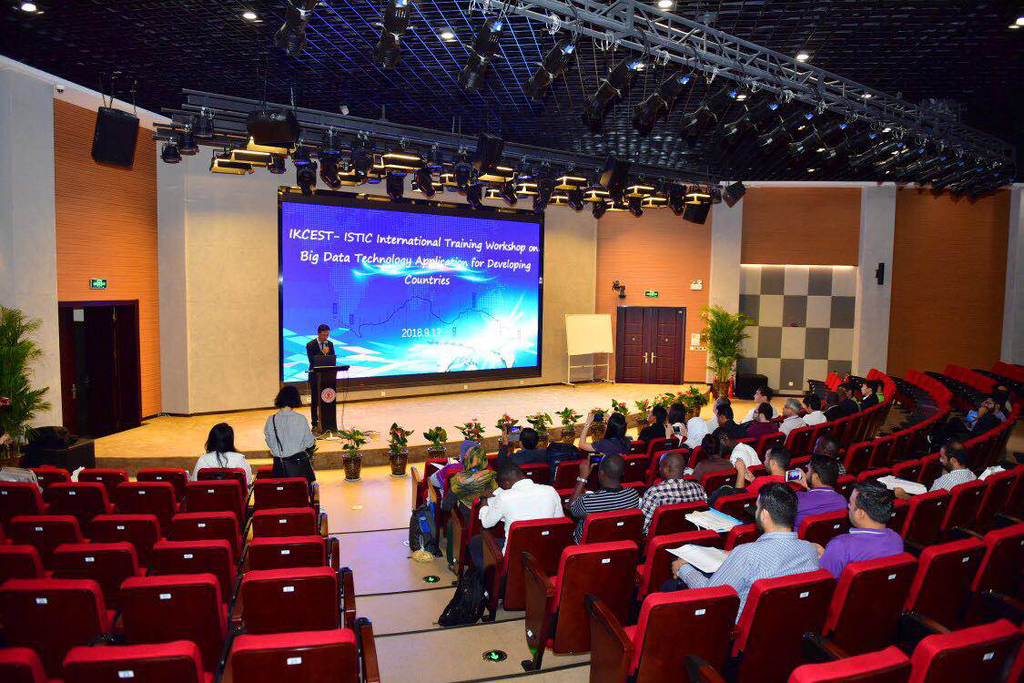 In his welcoming speech on the opening ceremony, Prof. Di Dehai gave a brief introduction to the history and development of both Xi'an Jiaotong University and University Alliance of Silk Road, and achievements of the IKCEST Silk Road Training Base. He hoped that the trainees of this training program can have further understanding of the progress of big data, AI, and internet of things, which will have improve their ability to make better use of big data and become leading technological talents in their own fields.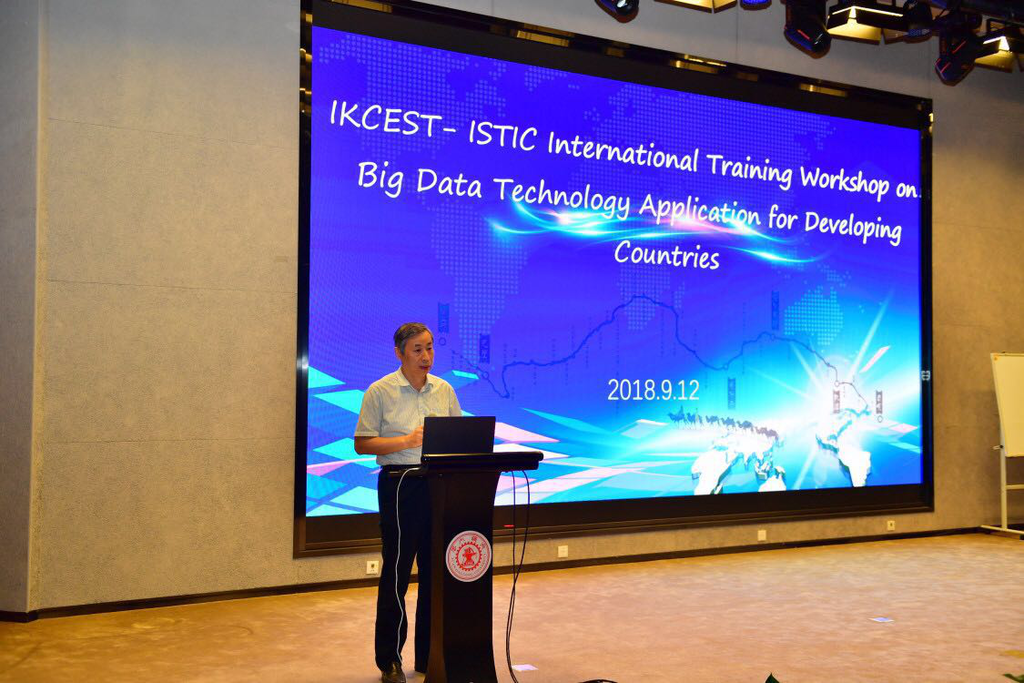 In her speech, Dr. Liu Chang introduced the background and founding philosophy of IKCEST, major tasks and achievements. She pointed out that to build capacity among developing countries by providing online knowledge services is the original aspiration of IKCEST, and concern of Africa and female is also embodied in IKCEST's work. IKCEST and ISTIC have the same vision so that we have built deep friendship and long term cooperative relationship in the framework of UNESCO. She hoped the trainees could gain from the workshop, build friendship in the workshop, and further make contribution to UNESCO action plans jointly.
In his speech, Mohd Azim Noor reported the development of ISTIC for South-South Cooperation of UNESCO and extended his gratitude for IKCEST Silk Road Training Center and Xi'an Jiaotong University for their effort in preparing and holding this training program.
After the opening ceremony, there came a self-introduction section of all the trainees and assignment analysis. By this mutual communication between the trainees, the lecturers got to know better about the trainees and their understanding to the topics of the workshop, which helped the lecturers to better adjust their approaches in conducting their teaching.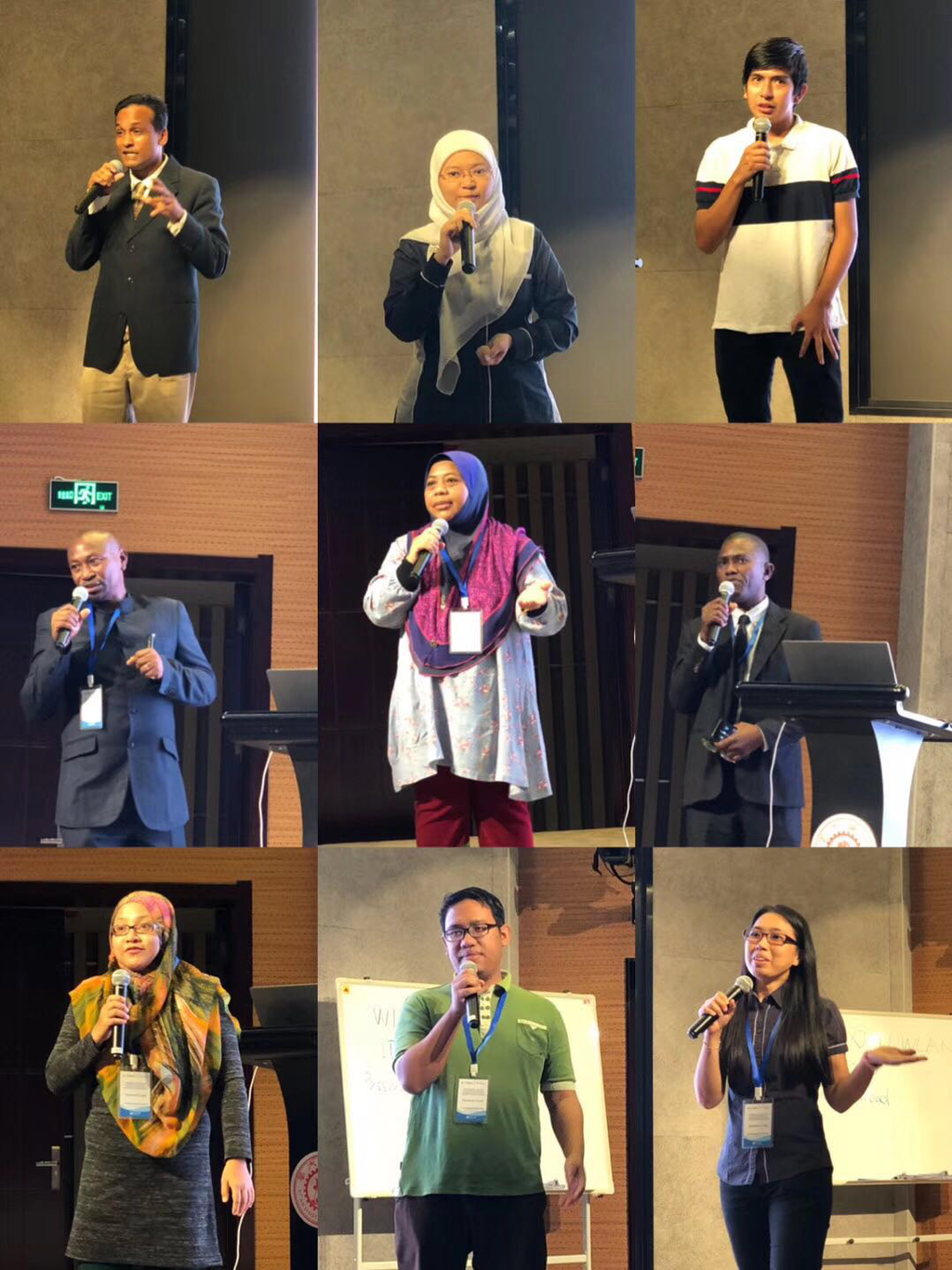 The seven day workshop contains several courses in the fields of big data, AI and internet of things, including: Data Mining, Computational Social Science from Big Behavioral Data Perspective, Big Data Platform and Technical Support, Optimization Theory and Method for Big Data Analysis, Big Data Analysis (Hands-on), Autonomous Driving for Unmanned Ground, Novel Computer Architecture for Machine Learning and Neuromorphic Computing, The Theory and Practice on 3D Printing, Data Analysis - Organizing, Visualizing and Modeling. Besides, the organizer also arranged visit to Shaanxi Historical Museum, Xi an International Logistics Park and Chinasoft International Corporation, so that to allow the trainees to have better understanding on Chinese culture and economic development.
On the closing ceremony of the program, every trainee gave a brief report about their achievement in this program, and professor Sun Hongbin from the School of Electronic and Information Engineering and associate professor Hui Yongchang from the school of Mathematics and Statistics commented on their performances. Through the seven-day training, the trainees all greatly improved their ability in the application of big data, and also have better understanding about China's Silk Road culture, about Xi'an Jiatong University, and about the industrial development in Xi'an city, which helped further strengthen the friendship between China and countries along the Silk Road.