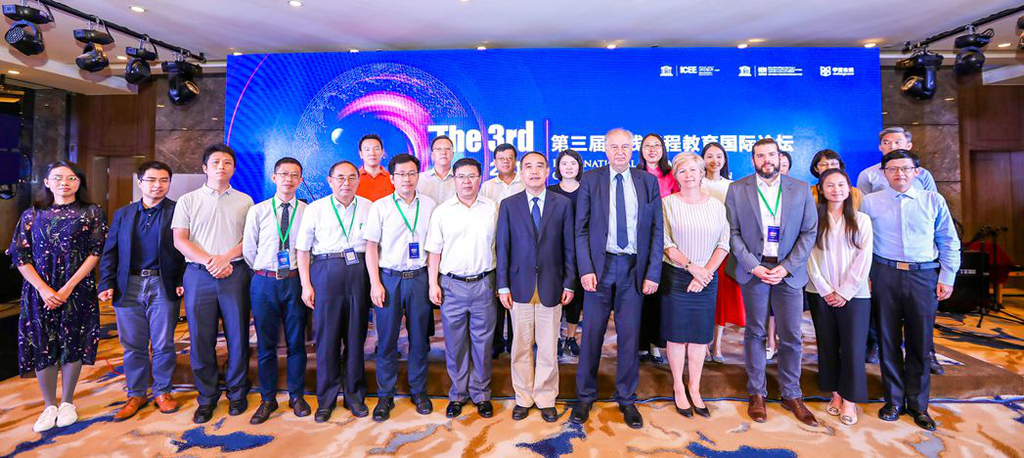 The 3rd International Forum for Online Engineering Education, themed "Information technology facilitates first-class courses and big data serves engineering education", took place in Tsinghua University on July 7, 2019. The Forum aimed to explore the in-depth integration of information technology and international engineering education, facilitate the sharing of superior global resources in engineering education, advance the professional certification of engineering education, cultivate more, preeminent engineering technology personnel with global competency, and to realize sustainable engineering education. This Forum was co-sponsored by ICEE and IKCEST, and organized by Xuetangx.com. Present in this Forum were about 300 attendees.
The Forum was graced by the attendance of Michael Auer, President of International Federation of Engineering Education Societies (IFEES); YUAN Si, ICEE Executive Director, Director of the Research Center for Online Education of the Ministry of Education, Vice Chairperson of Tsinghua University Council.
LIU Chang, Person-in-charge of international cooperation affairs of IKCEST, and Deputy Director of the Knowledge Center Office of the General Office of the Chinese Academy of Engineering summarized the Forum. She said that, going forward, IKCEST will continue to work together with ICEE to help realize the UN Sustainable Development Goals, make China's engineering education more international, and promote online engineering education.