UNESCO Science Centres Coordination Meeting
Date: May 15-18, 2016
Venue: Beijing Conference Centre, No. 88, Laiguangying Westroad, Chaoyang District, Beijing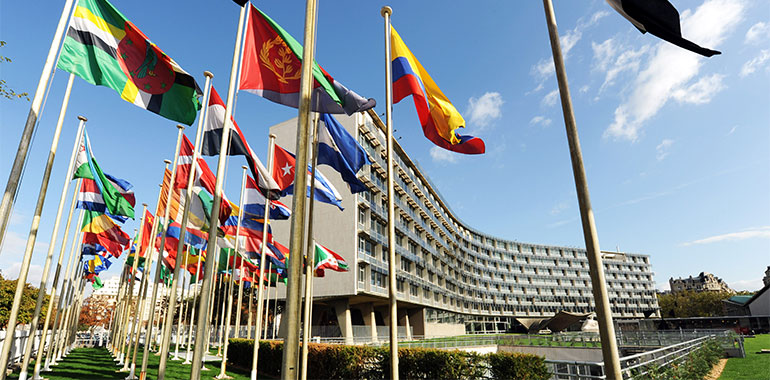 UNESCO Headquarters
Introduction
Category 2 Centres under the auspices of UNESCO are playing an increasingly important role in the delivery of the Organization's programmes, in particular in science with currently 65 centres constituting around 50% of all UNESCO Category 2 Centres. Over half of the science–related centres are in the field of freshwater. Other areas covered are science policy, the basic sciences and mathematics, renewable energy, engineering, disaster risk reduction and the ecological and earth sciences. The centres represent a powerful tool to enable UNESCO to assist Member States to achieve the sustainable development goals.
Following the offer by two of the Chinese Category 2 Centres to organize a global coordination meeting, and supported by the Chinese National Commission for UNESCO, we are pleased to inform you that UNESCO, the Chinese Academy of Engineering and the Chinese Academy of Sciences will co-host the meeting in the Beijing Conference Centre in China from 16 to 18 May 2016. Set within the context of the 2030 Agenda and the Paris Agreement on climate change, the meeting will explore how the centres can help UNESCO implement its programme and Member States implement the 2030 Agenda, how UNESCO can assist centres in widening the scope of their action and how they can work together as a network creating synergies and cooperation to address global challenges.
Objectives of the meeting
✔

To discuss and identify contributions of the Centres to the UN 2030 Agenda for Sustainable Development, through independent but also joint projects.

✔

To identify how the Centres can increase their contribution to the implementation of SC's programme of work for the current biennium (2016-2017) and beyond.

✔

To define mechanisms to increase the cooperation between regional/similarly-themed Centres under the auspices of UNESCO, e.g. initiating the establishment of an information sharing platform among all category 1 and 2 centres.
Participants
✔

One director/high-level delegate representing each of the 65 Natural Sciences Category 2 Centres under the auspices of UNESCO.

✔

Director of science-related category 1 centres –i.e. The Abdus Salam International Centre for Theoretical Physics (ICTP), UNESCO-IHE Institute for Water Education, the World Water Assessment Programme (WWAP) and The World Academy of Sciences for the advancement of science in developing countries (TWAS).

✔

An additional representative from each Centre is also welcome but would be entirely self-funded.

✔

Experts working in the Chinese Academy of Engineering (CAE), the Chinese Academy of Sciences (CAS) and Chinese diplomatic delegates in charge of sciences are warmly welcomed as observers.

✔

UNESCO staff from both Headquarters and Field Offices working with Science-related Category 2 Centres as well as Directors from UNESCO Regional Science Offices
Organizers
Co-hosted by:
•
UNESCO, the Chinese Academy of Engineering (CAE) and the Chinese Academy of Sciences (CAS)
Co-organised by:
•
the International Knowledge Centre for Engineering Sciences and Technology (IKCEST) and the International Centre on Space Technologies for Natural and Cultural Heritage (HIST)
Supported by:
•
the Chinese National Commission for UNESCO